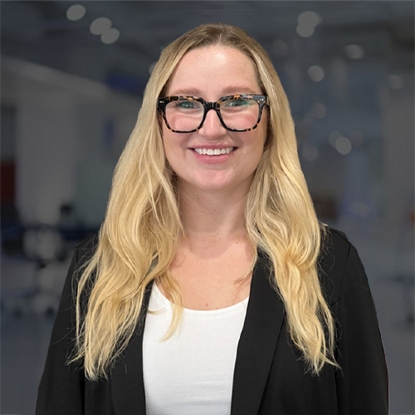 Jenny Platten
Law Clerk / Pending Bar Results
Bio
I was born and raised here in Kansas City by my mother after my father relocated to Colorado. I later joined him and earned my Bachelor's in Business Administration from the University of Colorado Boulder, and after a successful run in the technical recruiting world, I returned to Kansas City to pursue my dream of becoming a family law attorney. I graduated from Washburn University School of Law with my Juris Doctor in May of 2023.
I have known that family law would be my area of focus from the moment I embarked on this journey. As an adopted child, a child of (more than one) divorce, and a member of an incredible albeit complex blended family with a complicated history, my personal exposure to family law has been a driving factor in this career choice. Additionally, the intensely emotional and personal nature of the practice captivated me. Clients across all backgrounds and circumstances face some sort of family law matter in their lives, and the right attorney can have a significant and lasting impact on their livelihood, emotional stability, and familial relationships. Divorce and child custody disputes are invariably difficult to endure, but with the right approach, families can endure with a redefined relationship. As a family law attorney, I will embrace the honor and challenge of advocating for my clients' interests through their most difficult chapters and see them through to the other side with their most beloved relationships in-tact and on the mend.
I have been with the Reynolds Law Firm since the start of my legal career in late 2020, and I am grateful to have had such an influential and admirable mentor in Bud. Every client is different, and therefore every case is unique. Here at The Reynolds Law Firm, we use our collective wealth of knowledge and experience in family law to devise personal and realistic approaches which fit our clients' unique circumstances and objectives on a case-by-case basis. Our attorneys are communicative, honest, collaborative, and determined. Amidst the emotional turmoil they are facing, we aim to allow our clients to breathe a little easier with us by their side.
Outside of the firm, you can find me playing with sweet pitbull Twiggy, rooting for my Kansas City Chiefs, and checking out all the incredible food and live music that our city has to offer.